It is the Maria Statue that stands where the Annunciation Church from the Middle-Ages once stood.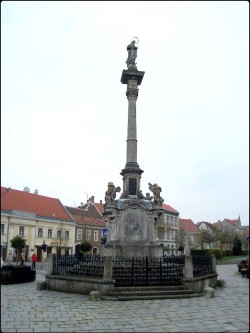 The church was destroyed in 1632, so as to impede the Turkish troops who were using the tower for shooting the castle from there.
The monument has eight stairs leading to the octagonal pulpit. A walk around the base found many lovely Biblical scenes.