Valid between 29. December 2020. – 01. January 2021.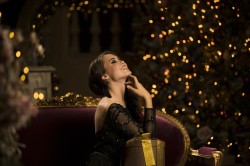 Enjoy the sparkles of the New Year's Eve in one of the most magical city of West Transdanubia, where not only exceptional programs but also special gifts will be waiting for you. Book a room in Hotel Palatinus and we will take care of your festive mood: sweet and lucky surprises will be waiting for you when entering your room, and we will welcome the New Year together with traditional flavors.
Special offer of the package:
champagne and hotdog on New Year's Eve
exclusive chocolate from KakasBonbon Chocolate Manufaturer
surprise amenities in the room
preferential elongation possibility until 2. January
The offer also includes:
3-night accommodation in the chosen type of room
abundant buffet breakfast (cold pack for late risers on 1. January)
free internet
The price in the double-bed room: from 44 € / person / night
For children (until age 12) additional services can be required preferentially on the premises.
Preferential half-pension surcharge: 10,5 € / person / occasion
It can be required in our half-pension partner restaurant, in the Jégverem Inn, which is rightly famous for its guzzler portions, and it is located a few minutes of walk away from our hotel.
Please contact our reception regarding questions about preferential elongation.
Calculation & Online Booking