"Journeys end in lovers meeting." - William Shakespeare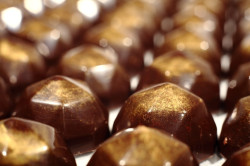 Surprise your darling with a little romance during your holiday. Chose our hotel and we will make sure that the time you spend in our city is really special. In the chosen room beside a glass of quality wine, a special bonbon will be waiting for you, which was made exclusively to our guests by the KakasBonbon Chocolate Manufactury Sopron.
The set-up includes at arrival:
– wine amenity from one of the cellars of the Sopron Wine Region
– exklusive KakasBonbon
Price: 18,5 € / set-up
You can add the surprise when booking under the menu services, set-up.
You are guaranteed to find the best prices on our website.
Chose the date and room type and check our actual offer:
Price Calculation & Online Booking